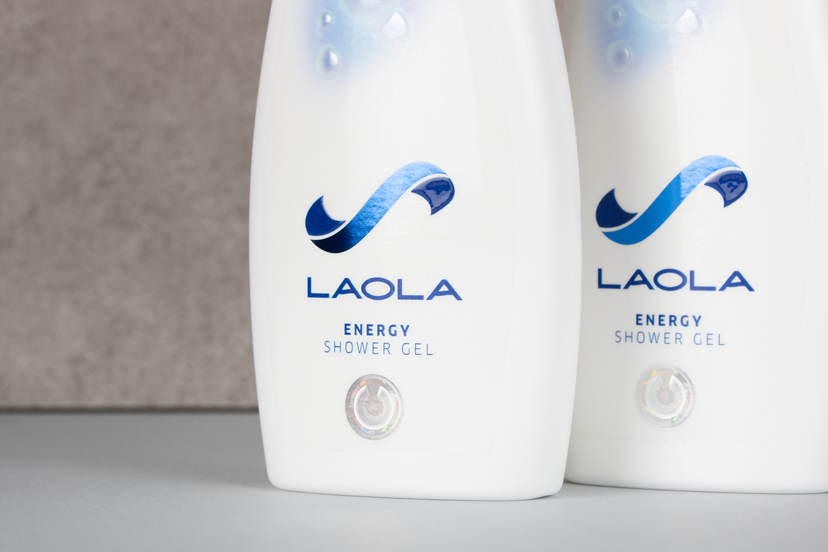 Laola is a label for FMCG products that meets all requirements: Eye catching to attract potential buyers' attention, foil finishing which underlines quality commitment and hologram, for brand security. The design concept is structured in such a way that the essential embellished elements can be used as brand identification for diverse products such as, body milk and shampoos.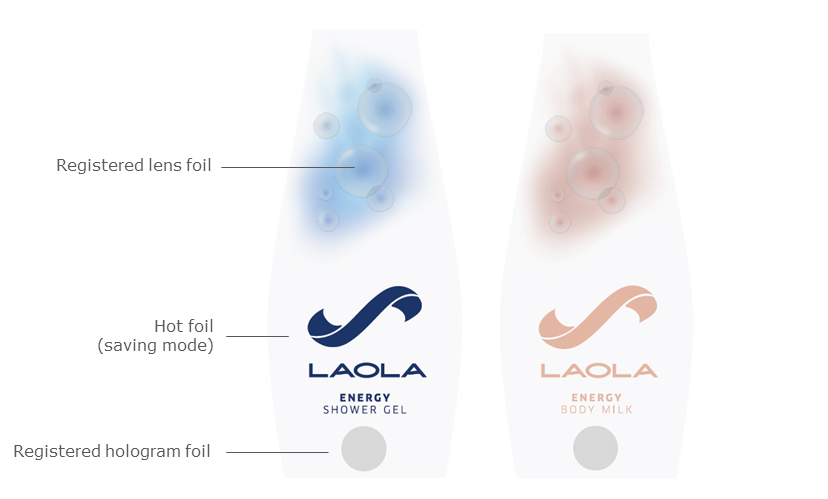 Production
Preprinted, embellishment by Pantec CHEETAH® N
Partners
Design: Viergestalten Designagentur
Print: Etiketten Carini
Foil: Leonhard Kurz
Tools: Hinderer & Mühlich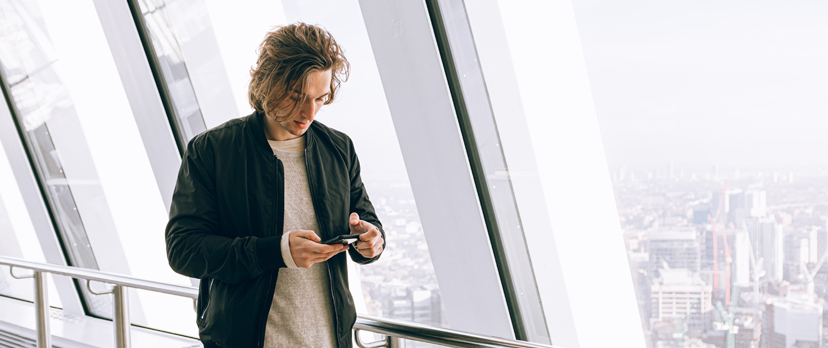 Experience the design and haptic effect of highly embellished labels and packaging.

Request your free Pantec sample package today so that you can "grasp" the opportunities offered by embellishments in the truest sense of the word as early as next week.