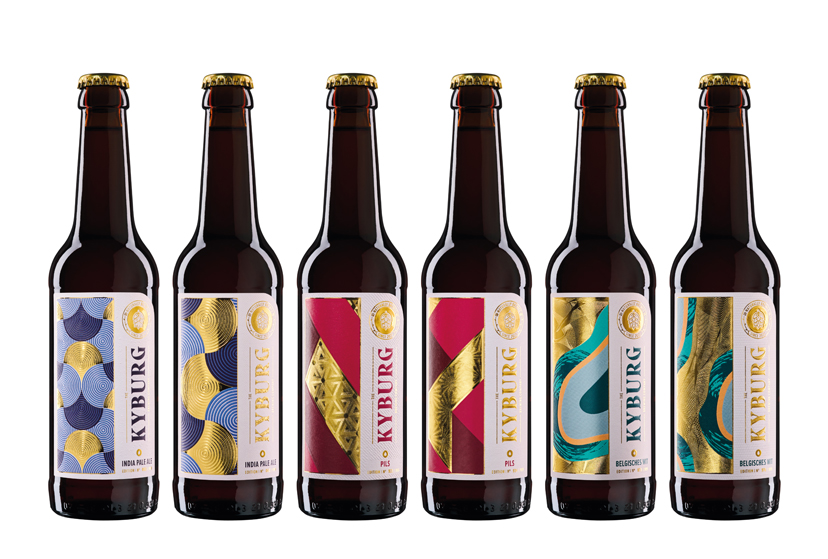 Craft beer is an artisanal beer brewed in small quantities. Craft beers are increasingly found on the shelves, which creates the need for high-quality packaging in order to position them in the market. Digital technology is generally best suited for producing such a small series, but this does not mean that high-quality embellishment and haptic effects have to be sacrificed. In the combination of analog and digital technology, it is possible to produce small runs economically, as in this case.
For more information on optimizing the design for production with the combined technologies see the article "analog meets digital".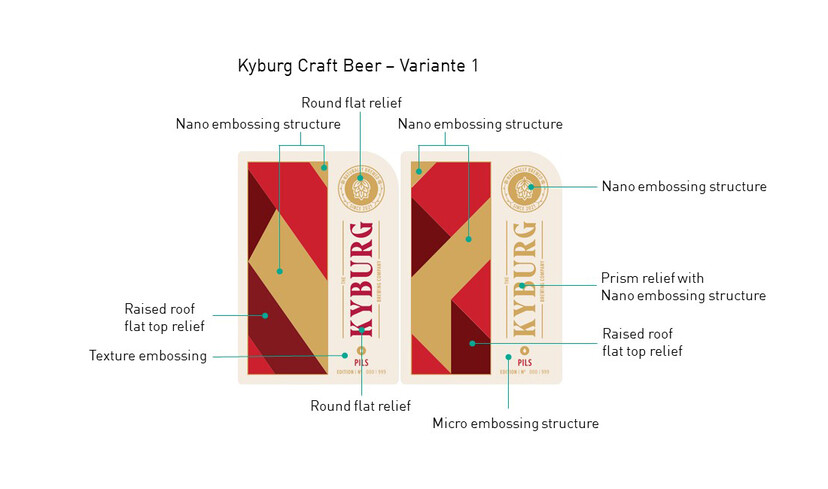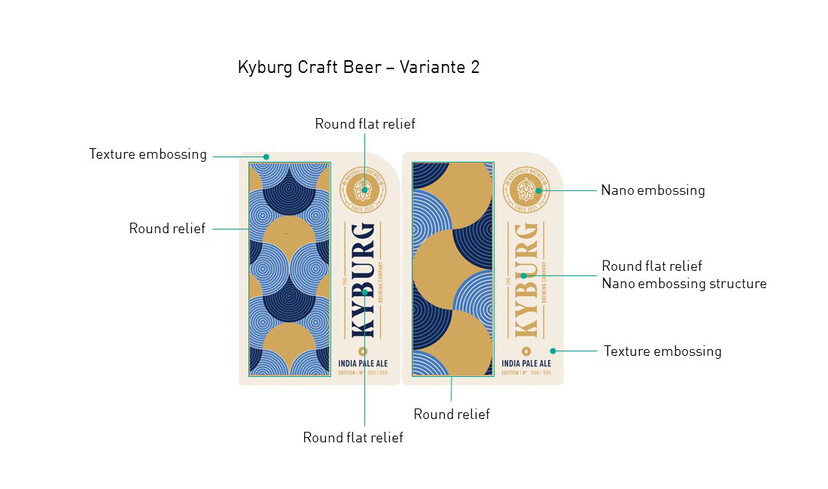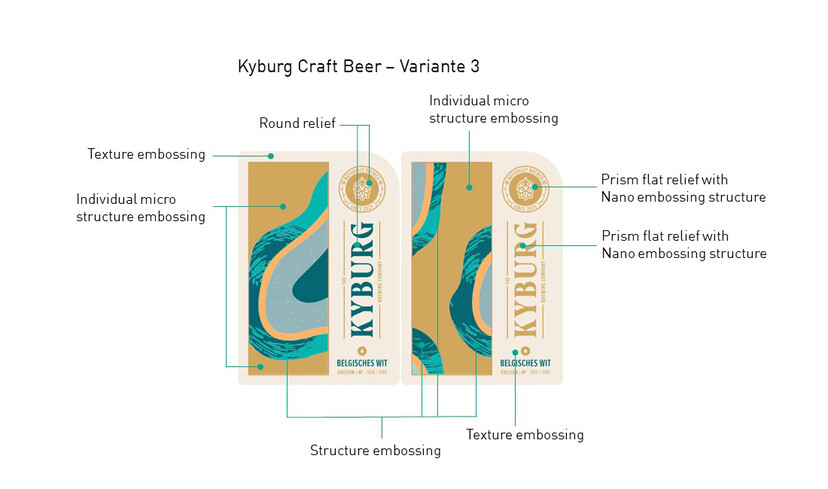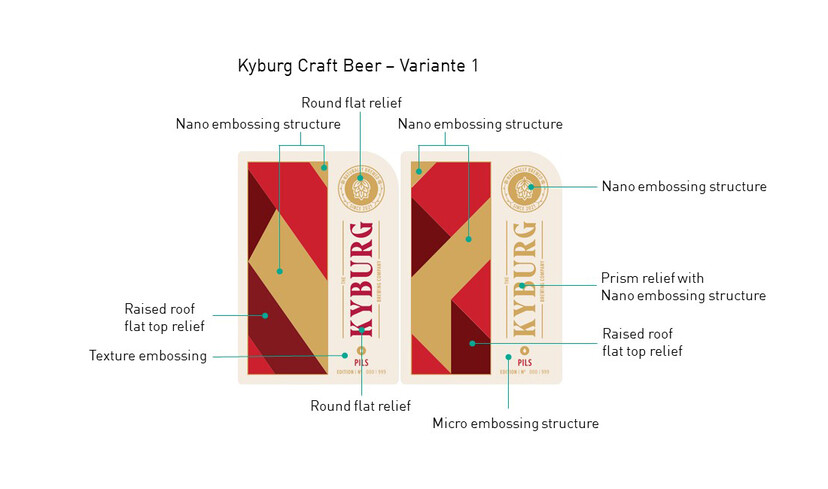 Kyburg Craft Beer: The production steps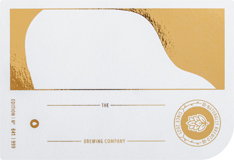 Step 1 - Applying the metallic effects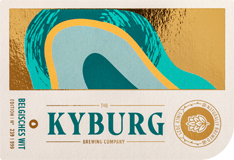 Step 2: Printing the colors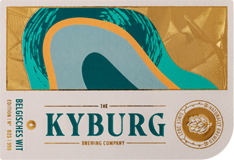 Step 3: Embossing of haptic effects and nano/micro patterns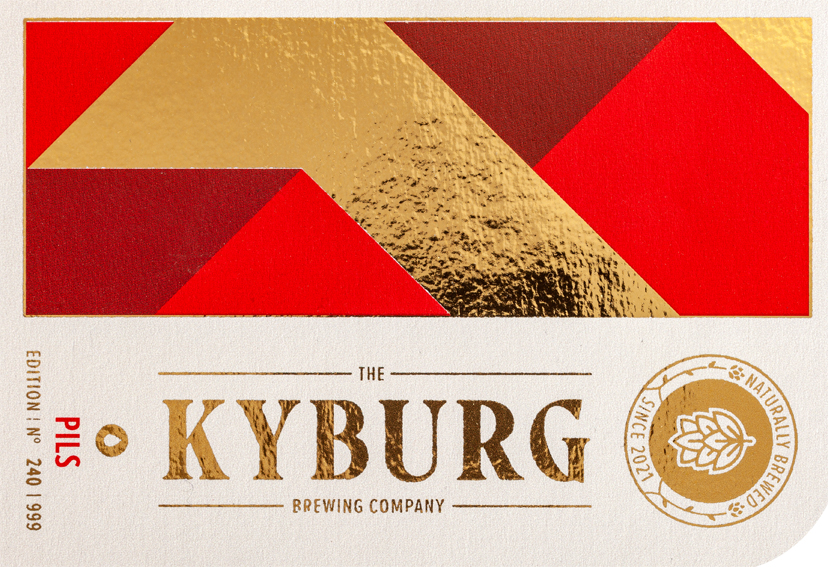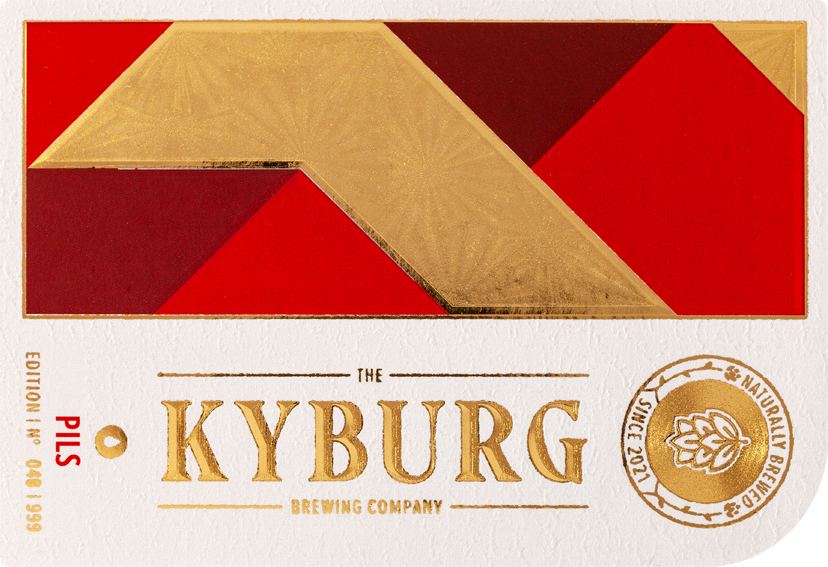 With the application of haptic effects as well as nano and micro embossing in the blind embossing process, both the metallization and the substrate are being enhanced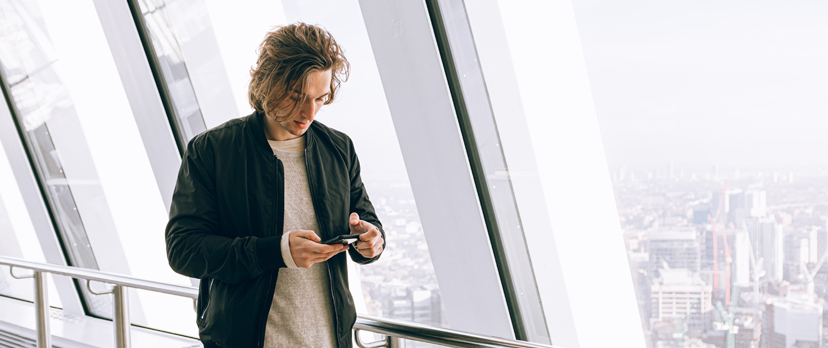 Experience the design and haptic effect of highly embellished labels and packaging.

Request your free Pantec sample package today so that you can "grasp" the opportunities offered by embellishments in the truest sense of the word as early as next week.