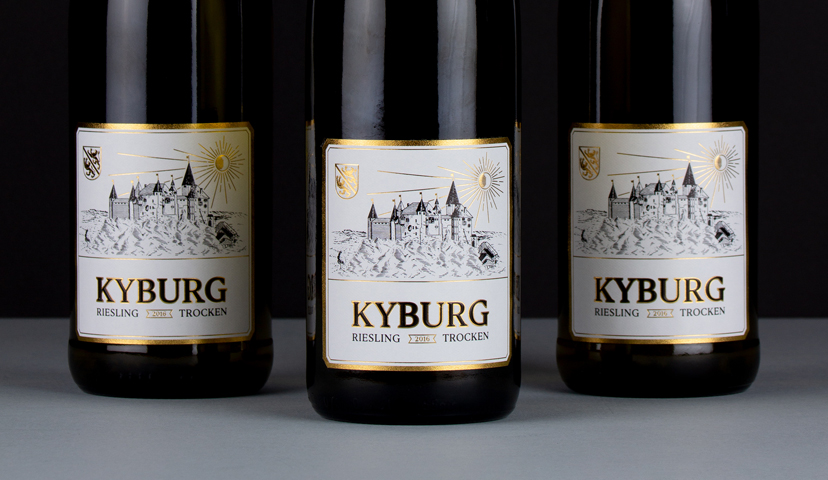 Riesling Kyburg: Foil only edition
Inspired by the Riesling Kyburg label, the idea was born to create the design using only foils without printing. The coloured, graphic illustration of the initial design was replaced with black foil. The castle 'drawn' with foil adds elegance and exclusivity, the micro-embossing of the golden frame adds value to the label.
Additionally, the transparent holographic lens on the neck label enhances the overall appearance of the bottle on the shelf.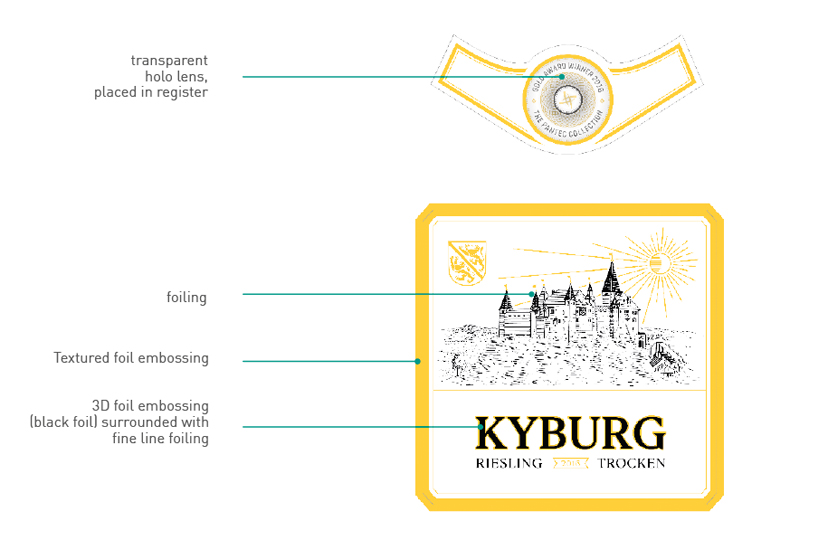 Production
Without Preprint, Embellishment on Pantec RHINO

Partners

Design: Daniel Bretz | Oliver Jung (zweischneider.de)
Foil: Leonhard Kurz
Tools: Hinderer & Mühlich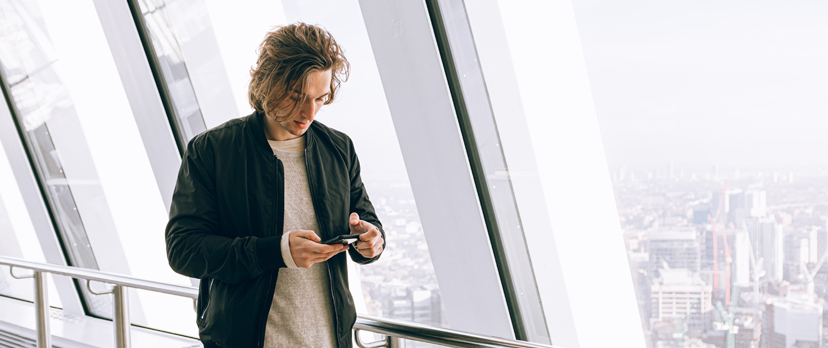 Experience the design and haptic effect of highly embellished labels and packaging.

Request your free Pantec sample package today so that you can "grasp" the opportunities offered by embellishments in the truest sense of the word as early as next week.