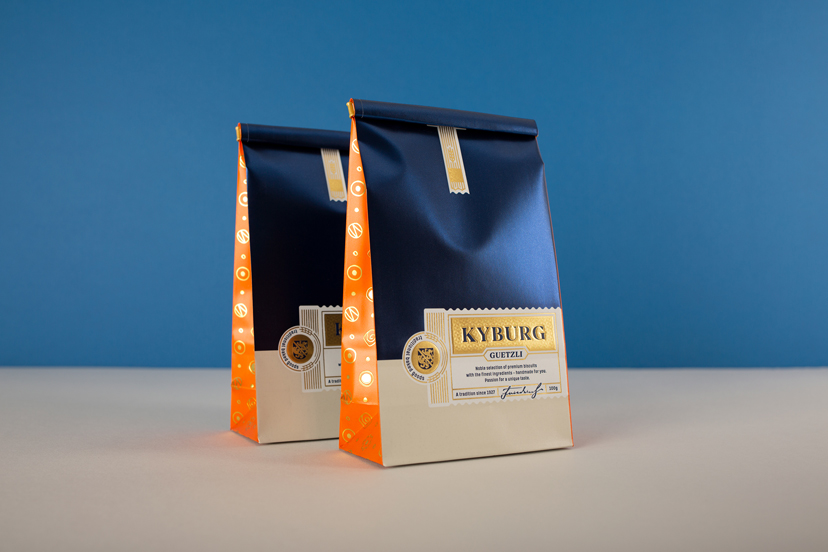 Kyburg Guetzli: Stand up pouch with eye-catcher guarantee
Status 25.04.2022: Text, Design Features und Factbox werden noch ergänzt/aktualisiert
The "Game Changer" is a label design initiated by

Gallus Ferd. Rueesch AG

to demonstrate the possibilities of the Gallus RCS in combination with the RHINO S. It shows the application of two foils, which are applied as sharp, crisp foil-embossing and foiling with nano-embossing.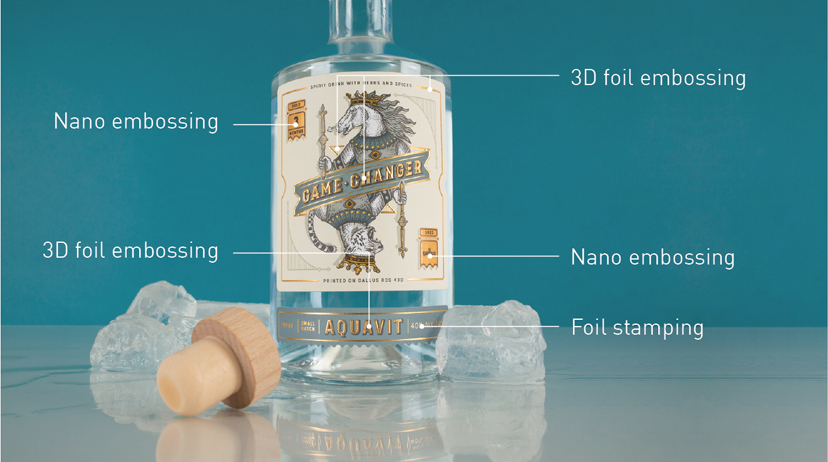 Production
Inline | Embellishment with Pantec RHINO
Partners

Design & photos: Daniel Bretz | Oliver Jung (zweischneider.de)
Print: Gallus Ferdinand Ruesch AG
Foil: Leonhard Kurz
Tools: Hinderer & Mühlich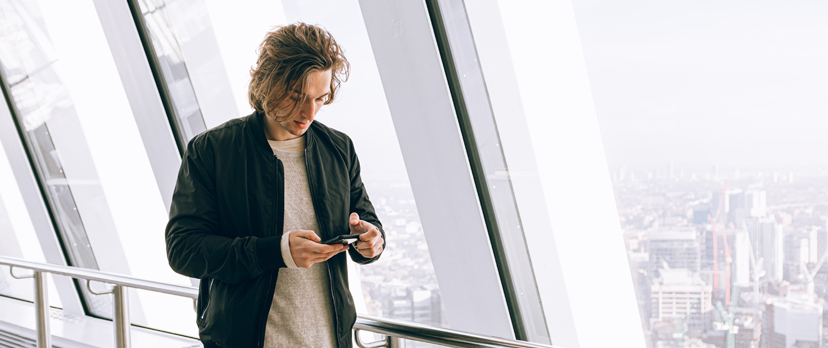 Experience the design and haptic effect of highly embellished labels and packaging.

Request your free Pantec sample package today so that you can "grasp" the opportunities offered by embellishments in the truest sense of the word as early as next week.