RHINO™ multistroking

- crosswise foiling for multifoil designs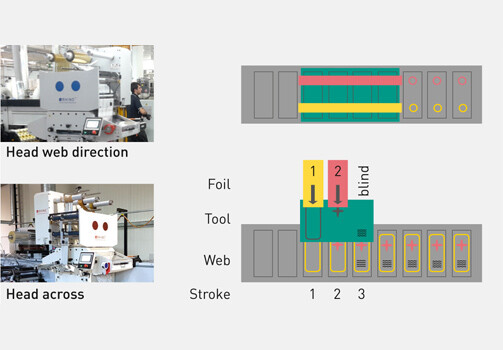 The foil head of the hot foil embossing and patch registration system RHINO™ is either fixed in crosswise direction (RHINO™ I 330, RHINO™ I 250) or can easily be rotated by 90 degrees for the foil to be applied both in length- and crosswise direction (RHINO™ II 410, RHINO™ I 410).

If the foil is fed to the web crosswise, multiple foil colors can be embossed successively in a single pass as it is illustrated in the picture.
In addition, multistroking means that the web can be embossed in several small steps. The web forward feed is not for the full tool length in a cycle, but just a fraction of it. So several strokes can be done on one single tool.
In doing so, the embossing can be applied one on top of the next, which enables the production of unique designs in a single printing process.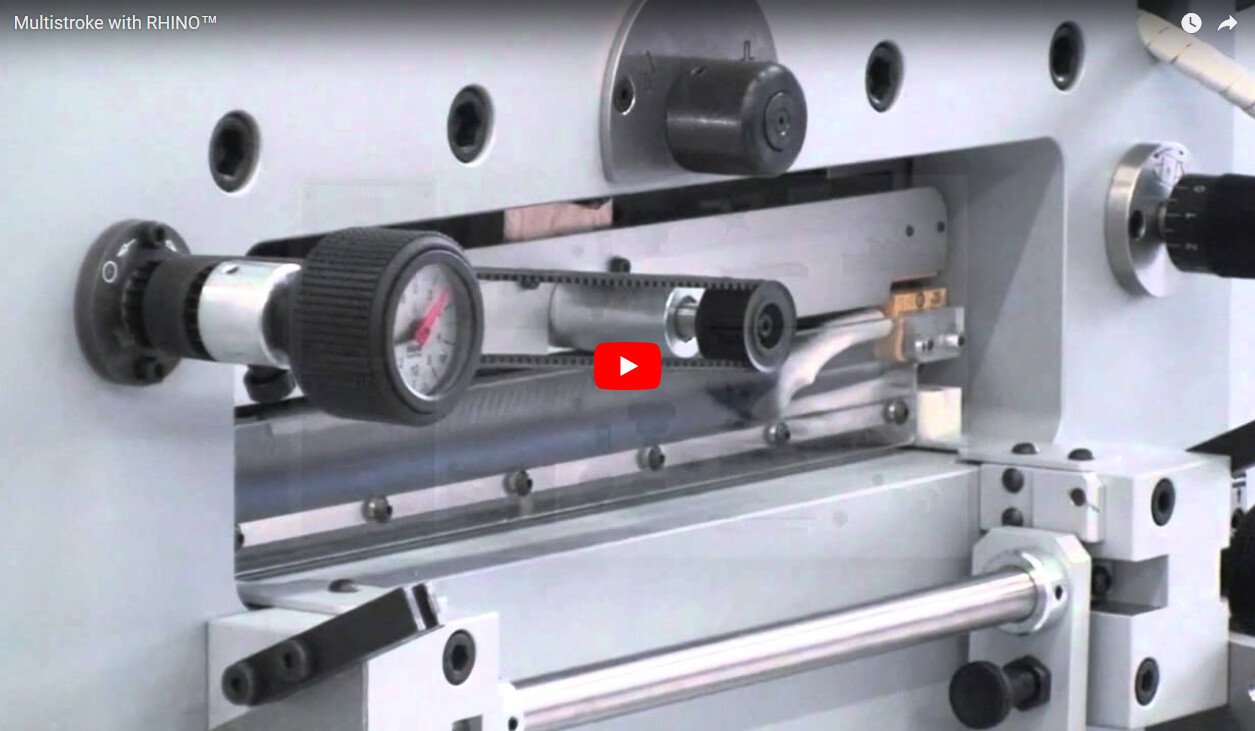 For privacy reasons, we do not offer the playback of the video directly on our site. By clicking the button you will be redirected to Youtube. Please note that this will transfer user data to Youtube or Google. Read more about our privacy policy.