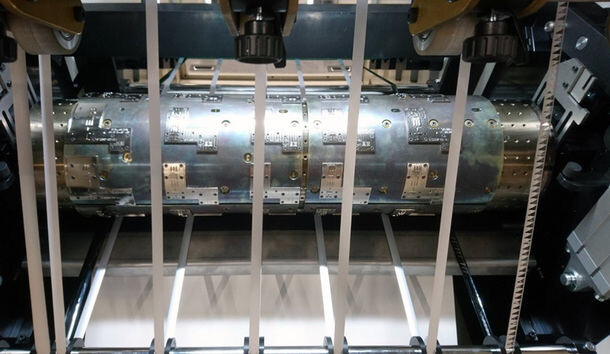 Embellish packaging with rotary technology
Packaging is an important part of the marketing mix and reflects the value of the product. Any packaging can easily and cost-effectively be transformed into a high-value marketing tool with rotary technology.
Embellishment options with rotary technology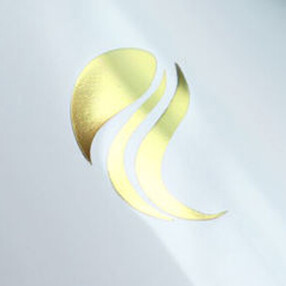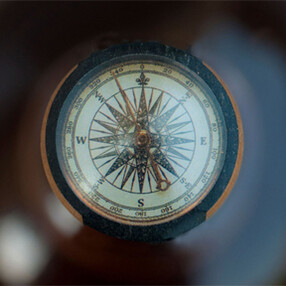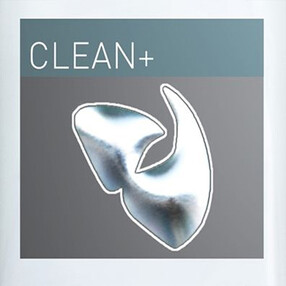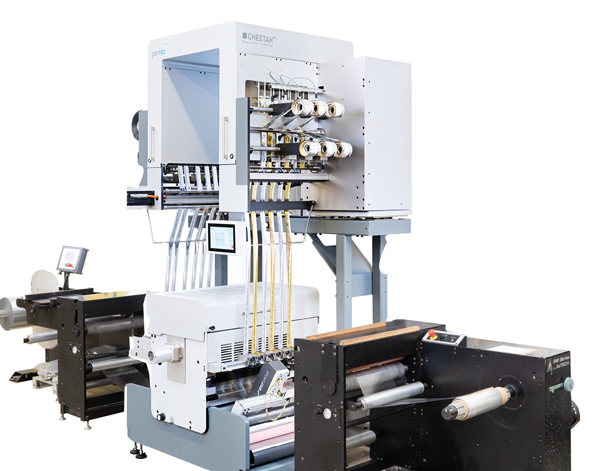 for in-line production in the label industry

for small to medium runs in the shrink sleeve industry (in-line or off-line)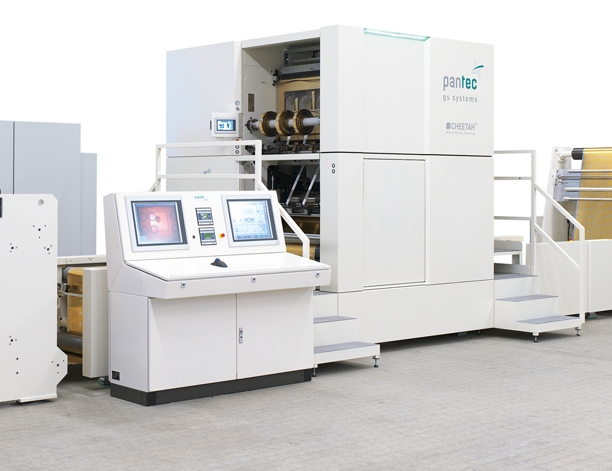 for long runs in der folding carton industry (in-line or off-line)

for long runs in the shrink sleeves industry (off-line)
Exciting 3D effects on thin substrates and shrink sleeves
3D images are an attractive embellishment option for substrates that can't be embossed due to the material thickness or the downstream process.These are customer-specific designed images that are applied directly to a substrate. The customised 3D image is placed on the substrate through heat and pressure from a carrier film which has a register mark on it.
High quality meets high efficiency
The Pantec rotary hot foil embellishment technology combines the highest quality of stamping with high efficiency. During the application of hot foil, the foil does not run synchronously with the printed substrate, but can be stopped and re-positioned after each stamping step. Therefore, rotary hot foil stamping with Pantec technology is sustainable, offers a high savings potential and allows efficient processing of 3D images and lenses.
One generic image foil for all repeats
Pantec's rotary embellishment systems move and place foil, lenses and 3D images individually in register. Therefore the same foil can be used for any repeat length.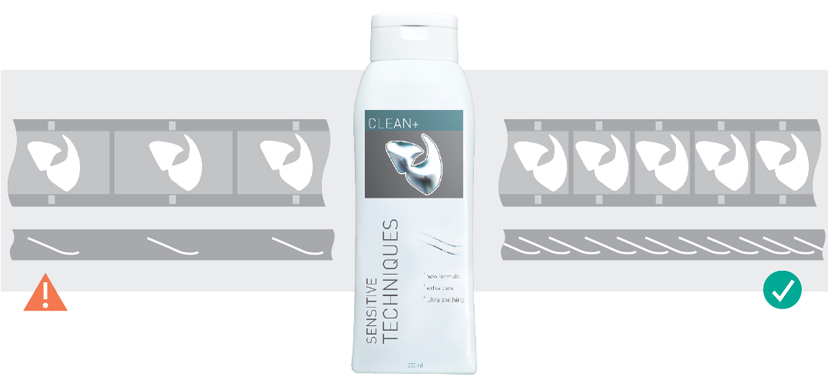 Conventional technology:
One specific foil for each label repeat length– high waste
No foil saving possible – foiling cost high

Frequent foil changes – frequent machine stops

Slow in register – high substrate waste

Several SKU – high logistic cost
Pantec's rotary technology::
One generic foil for all repeats – low waste - sustainable
Maximum foil saving – low foil cost

Less foil changes – less machine stops

Fast in register – low substrate waste

One SKU only – low logistic cost
Pantec's rotary technology runs with up to 20 cycles per second. Foil, lenses or 3D Images are placed individually in register with hardly any waste in between. This high moving frequency is only possible thanks to the unique Pantec vaccum foil motion technology and the precise, dynamic servo control used.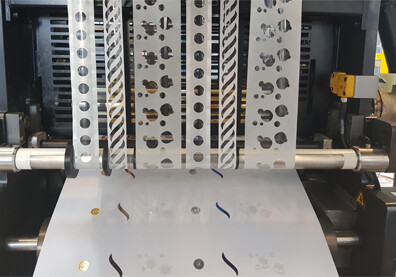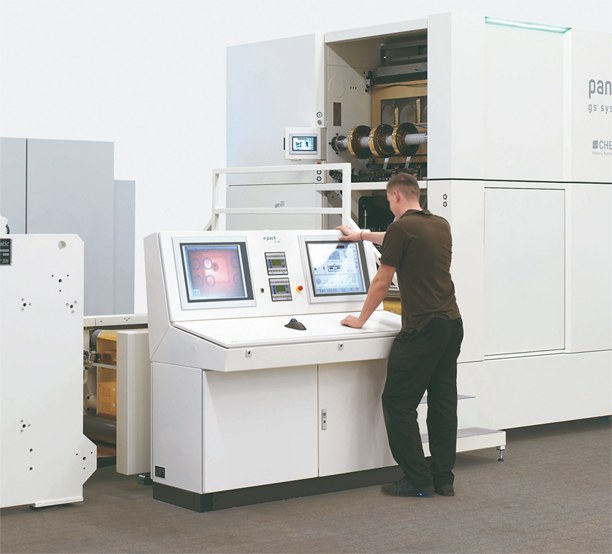 An intuitive, user-friendly HMI makes it easy for the operator to run a CHEETAH®. Its operating system is designed to support daily operation. Features include:

A foil test run mode allowing the user to set-up the CHEETAH® without stopping the printing machine

Automatic calculation of optimal foil moving pattern, based on the design

Job data storage

Process optimized servo control to ease foil release
The CHEETAH® can be accessed remotely, giving Pantec the opportunity for fast and easy support. Whether there is a technical problem or the need for assistance in setting up the next job, the Pantec support is only just a click away.
CHEETAH®

N

410/570

CHEETAH® N replaces the unwinder and rewinder of the press manufacturer's hot foil module (to use the existing stamping module) or can be equipped with Pantec's own rotary hotfoil unit.

Key data CHEETAH® N 410/510
Stamping width 410 or 570 mm

Up to 20 motion cycles per second (up to 150 m/min)

Up to 6 streams to place lenses or 3D images individually (up-grade possible)

Up to 9 foil saving streams (up-grade possible)

Foil width minimum: 20 mm

CHEEATH® N can be mounted on the rail of any narrow web press or is available as off-line system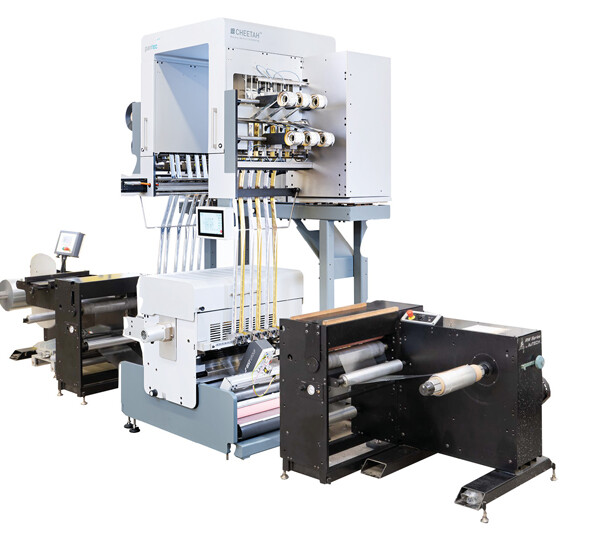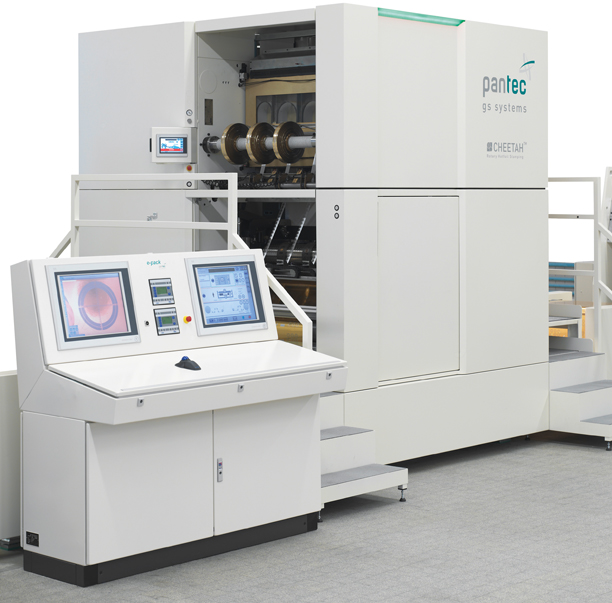 CHEETAH® W 860/1060

CHEETAH® W can be installed as a stand-alone, off-line system together with an unwinder and rewinder or can be integrated in-line into any printing press. It is recommended to add Pantec's automatic foil splicing system if installed as an inline solution.

Key data CHEETAH® W 860/1060
CHEETAH® W is availble as off-line system or can be integrated into wide web presses
Which CHEETAH® fits best to you? Let´s talk to find out!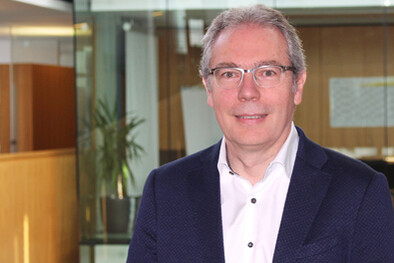 René Abächerli
Office: +41 71 5210 821
Mobile: +41 79 500 82 44
Languages:
German
English
Sales Areas

Europe - UK/IRL
USA, Canada
Central Europe - Germany, Austria, Benelux, Scandinavia,
Eastern Europe - Poland, Bulgaria, Hungary, Czech Republic, Slovakia, Serbia, Croatia, Greece
Russia
North-East Asia / Near & Central Asia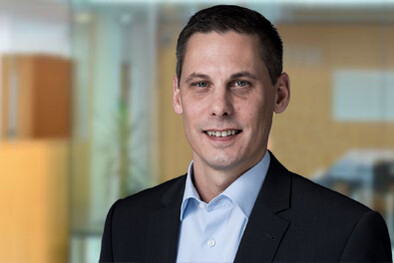 Roger Meierhofer
Office: +41 71 5210 840
Mobile: +41 76 420 19 00
Languages:
German, English
French, Italian, Spanish

Sales Areas

Switzerland
Southern Europe - France, Spain, Italy, Portugal
Latin America
Middle East, Africa
India
South-East Asia
Australia, New Zealand