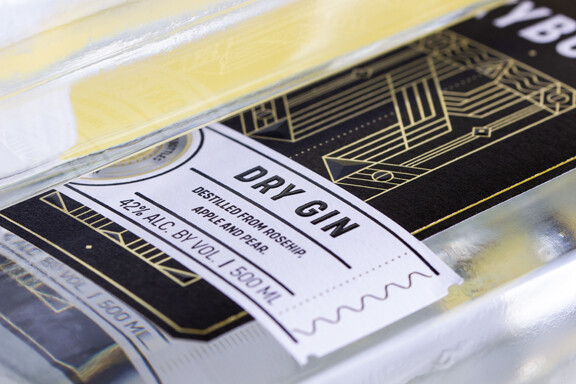 Embellishment technologies to win the battle on the shelf
Packaging design plays a key role in brand positioning, brand awareness and product visibility at the point of sale. These aspects are also becoming increasingly important for products of every day use. Embellishment plays a crucial role in this. Different techniques are available to realise premium designs.
Metallic effects

The best metallic effects are achieved by heat transfer and impression. During this process, ultra-thin metal particles are transferred from a carrier film to the substrate. The carrier film is re-wound and can be recycled. Metallic effects through heat transfer give a sharp edge and are mainly used on high-grade substrates. A wide variety of colors are available for this technology.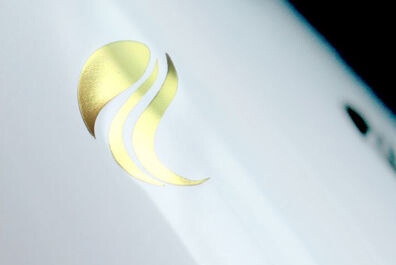 Gold foil, applied on PP in rotary stamping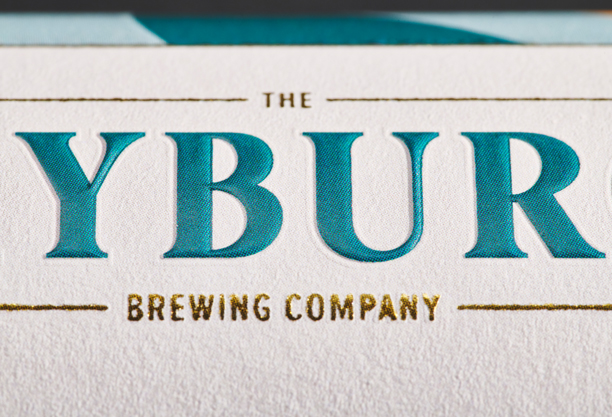 In addition to emphasising characters or elements (in this case the preprint was embossed), blind embossing also allows the embossing of customized structures.

Haptic effects are achieved through a three-dimensional deformation of the substrate. An embossing tool and a counter-pressure plate are needed which are closed with high pressure and some temperature (40° - 60° C). The longer the dwell time, the more lasting the deformation.

Very high-end refinement can be produced by combining metallic and haptic effects. A substrate is shaped tri-dimensionally and at the same time ultra-thin metal particles are transferred from a carrier film to the shaped areas. High pressure and high temperatures (up to 180° C) are required for this technology.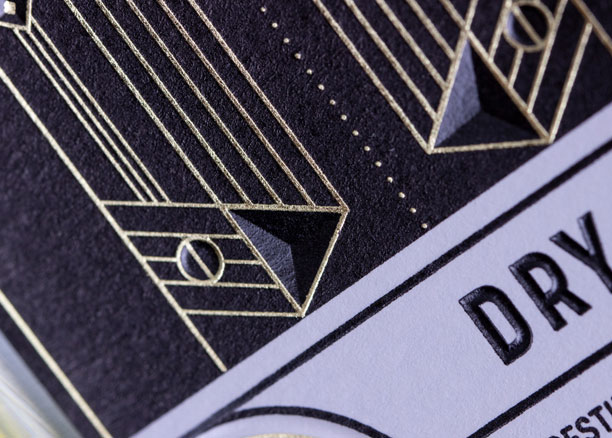 3D foil embossing (transparent foil)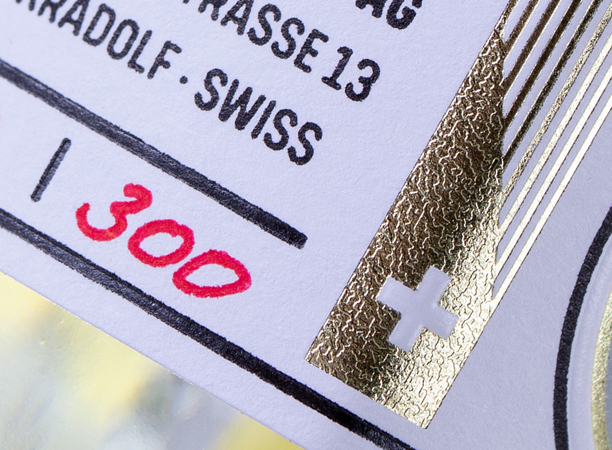 Textured foil embossing on self-adhesive labels

A fine pattern is engraved into the surface of the tool with this technique. The metallised surface on the packaging is structured and thereby enhanced. The packaging is perceived as being of superior quality.

With micro and nano embossing, very fine patterns are worked into the embossing tool. This distorts the metallised surface of the substrate during the stamping process and creates impressive, optical reflection effects. Such an effect is difficult to copy and at the same time an eye-catcher.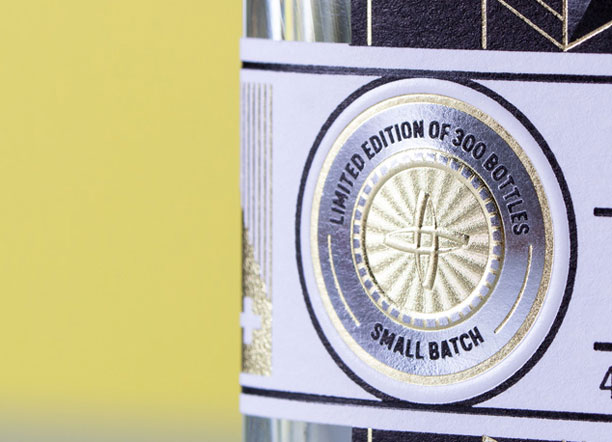 Security patch with foil microembossing, based on holo lens, gold and transparent foil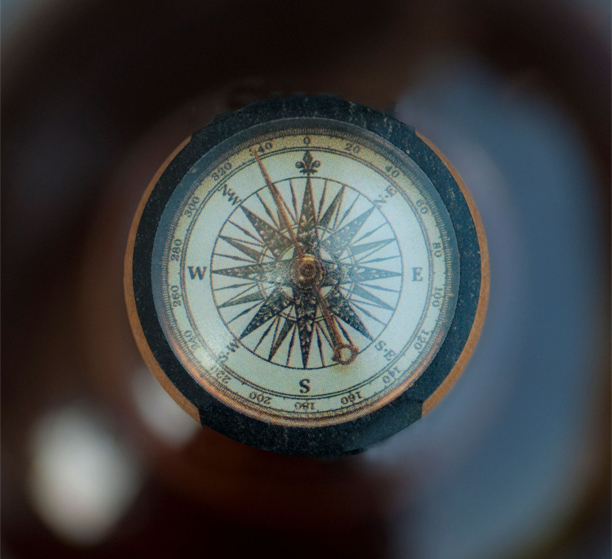 3D effect lens, perfectly placed on the printing

An optical lens can be placed over a printed design element to create a focal point on the packaging. A special depth is created that catches the eye of the consumer. The lens is placed in register on the packaging from a carrier film with a register mark by applying pressure and heat.

In order to achieve some three-dimensional effects on substrates that cannot be embossed, a 3D image can be placed. Goods with 3D images stand out on the shelf immediately. The customised 3D image is placed on the packaging through heat and pressure from a carrier film which has a register mark on it.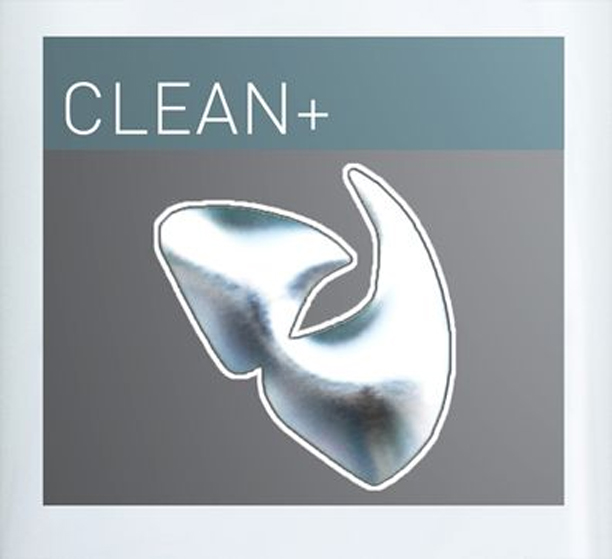 Spatial FX image, placed on PP in rotary stamping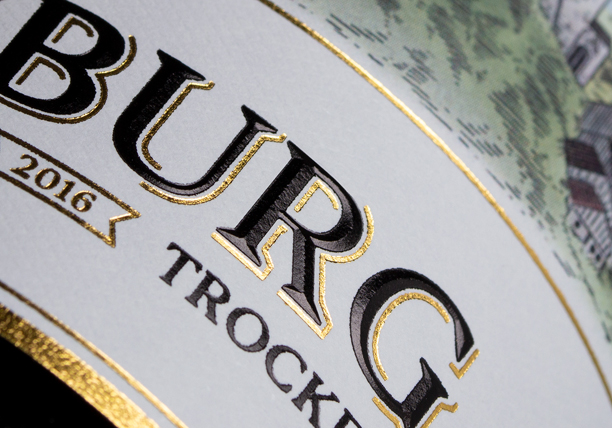 3D foil embossing (black foil) surrounded with fine line foiling
Multistroke

Packaging that is unique and reflects the value of a premium product combines different embellishment options. The different processing steps can be incorporated into one tool and the substrate is worked on several times before it leaves the tool.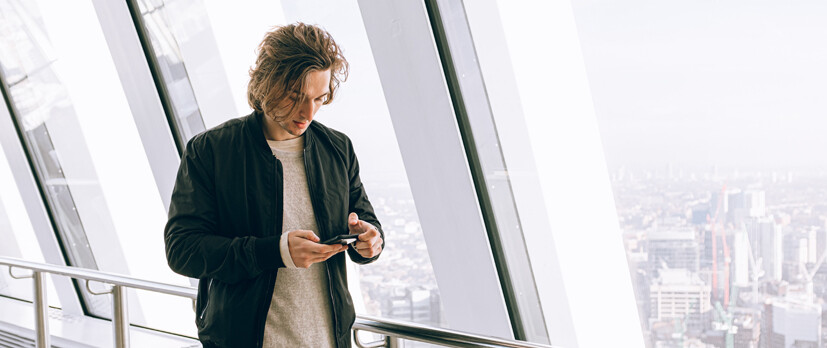 Experience the design and haptic effect of highly embellished labels and packaging.

Request your free Pantec sample package today so that you can "grasp" the opportunities offered by embellishments in the truest sense of the word as early as next week.