Attract attention on the shelf by enhancing shrink sleeve packaging with stunning 3d effects
The demand for shrink sleeves packaging is continuously growing. Brand owners are looking for new embellishments for this kind of packaging to attract customers' attention. It is well known and studies have proven that haptic effects are the best embellishment option to gain attention. Unfortunately, haptic effects can hardly be achieved on shrink sleeves. Embellishing shrink sleeves with 3D images is an innovative alternative.
Novel - 3D effects enhance shrink sleeves packaging
Shrink sleeves offer 360° decoration, which guarantees a high level of attention on the sales shelf. Shoppers are generally attracted to the intense colours on shrink sleeves. Now, embellishing shrink sleeves with 3D single images from hot-foils offers another great advantage. The 3D effect of this innovative embellishing option encourages the customer to take the product in his hands, which drastically increases the chance of purchase. In addition, 3D individual images can also be used to counteract product counterfeiting, as copying such images is very difficult.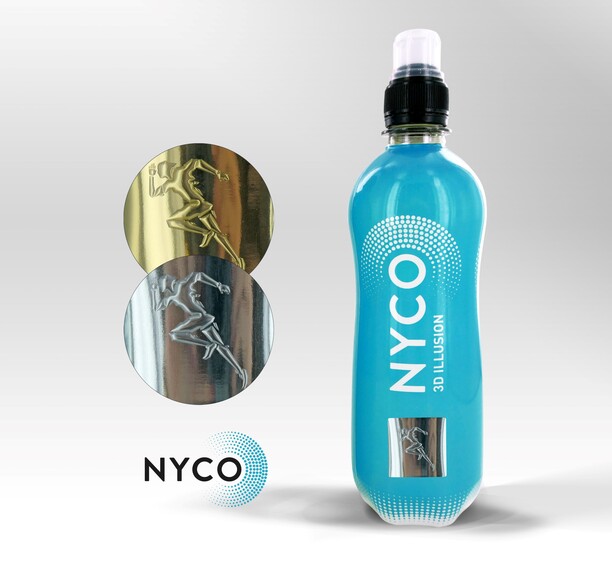 The Swiss Nyco Group has already won several awards with its "3D Illusion" shrink sleeve packaging based on Pantec Image Insetting technology.
3D Images - available as custom designs
For a perfect appearance, the 3D image must act as an integral part of the overall design. Therefore, these special effect images are customisable to the requirements of the brand. For example, logo elements or key visuals can be perfectly integrated into the design and become the focal point on the packaging through the 3D effect. The creation of the design takes place in close cooperation between brand owner, designer, foil supplier and Pantec.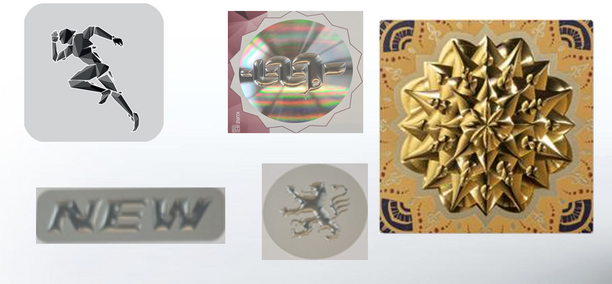 3D image effects are custom designed and manufactured and make brand logos or key visuals an eye catcher on packages (designs provided by Leonhard Kurz GmbH)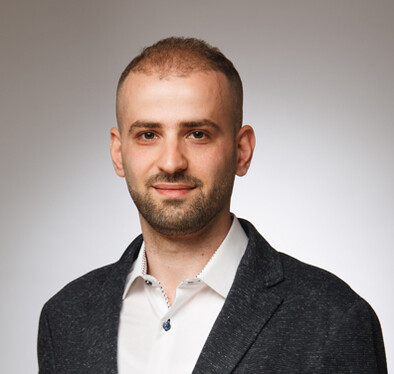 "The lack of differentiation on shrink sleeves and the risk of product counterfeiting are two key problems for brand owners in a wide range of sectors. The application of hard-to-imitate, breathtaking 3D images solves both of these problems in one single hit."
Berat Abazi
Project Engineer | Pantec GS Systems AG
Economical production – sustainable production
In recent years, Pantec GS Systems has been intensively exploring the application of single images using the hot-foil process. In doing so, Pantec has adapted its established rotary hot foil technology to the special requirements of shrink sleeves applications.
In addition to some adjustments on the equipment, the definition of the correct process parameters was crucial. Pantec's rotary technology enables the application of up to 20 images per second with multiple foil streams and individual positioning of each image. Thus, the foils with the individual images are optimally utilised, which is not only cost-effective but also sustainable. This sustainability can only be achieved with hot foil stamping.
Enhancement of shrink sleeves with 3D single images requires a machine that can place individual images in register. CHEETAH™ N is a proven, high-performance technology from Pantec for this purpose. The machine places 20 images per second on up to 6 foil streams.
Be part of the shrink sleeves design revolution – do the next step!
You want to see the stunning look of an enhanced shrink sleeve packaging?
You want to talk about your design ideas?