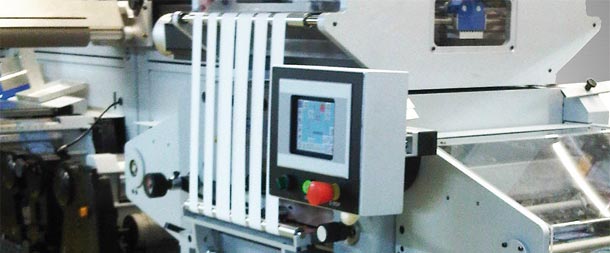 Go inline with fast and versatile flat bed hot foil embossing RHINO™
At the point of sales, attraction is the key. Products must stand out. And sometimes they must be forgery-proof.
Which hotfoiling or patch application technology fits best to your business?
The future of packaging: web, in-line, single pass
Packaging for cosmetics, pharma, chocolate, tobacco or books can be manufactured within a day and up to 50% less waste
Pantec sells 22nd R/R CHEETAH 850 for package hot foiling in China
Pantec GS Systems announces the sale of an e-pack 850 off-line machine equipped with two CHEETAH™ rotary hot foil stamping and patch registration systems to HuanQiu in YuXi, Yunan province
>> More News
Pantec GS Systems AG provides sophisticated in-line refining solutions. Our dedicated equipment for rotary and flat bed hot foil stamping & embossing, high performance vacuum foil savers, high speed & precision hologram placement is made to provide efficient high quality refining, directly in-line.
Pantec GS Systems is an independent subsidiary of Pantec, a worldwide operating technology supplier for industrial applications and medical devices offering services, products and solutions in the field of machinery and medical engineering.
More about Pantec